URH Palacio de Oriol is located on the coast of Santurtzi. The charm of its palace and the wonderful views of the sea create the ideal setting for an unforgettable event.
Weddings
We offer large glazed indoor spaces, a room with views of the sea for the wedding ceremony and a banquet room also with beautiful views.
See menu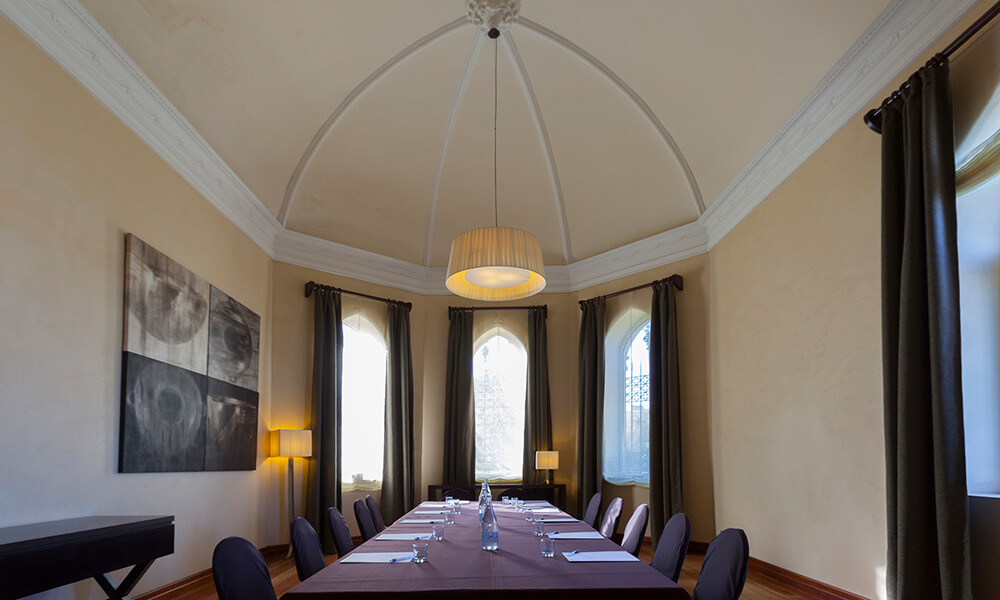 Business meetings
We offer 3 large conference rooms with maximum capacity for 500 people and 5 additional meeting rooms with capacity for 16-500 people. Our open-plan rooms with marble floors and natural light are located on the 3rd and 5th floor of the hotel.
See menu
Our spaces
| Room | m2 | anquet | Imperial | Cocktail | Classroom | Theatre | U-shape | Cabaret |
| --- | --- | --- | --- | --- | --- | --- | --- | --- |
| Arrauna | 81 | 50 | 30 | 70 | 30 | 60 | 26 | 25 |
| Batela | 156 | 150 | 50 | 140 | 100 | 150 | 40 | 80 |
| Sarea | 224 | 170 | 55 | 230 | 125 | 180 | 50 | 90 |
| A+B | 237 | 212 | 80 | 240 | 150 | 230 | 50 | 110 |
| B+S | 424 | 390 | 100 | 600 | 260 | 410 | 65 | 195 |
| A+B+S | 500 | 480 | 115 | 700 | 450 | 650 | 80 | 240 |
| Capilla | 39 | 34 | 20 | 40 | 20 | 40 | 15 | 18 |
| Balcón | 32 | 34 | 16 | 35 | 16 | 35 | 12 | 18 |
| Terraza | 1000 | – | – | 500 | – | – | – | – |